What to Expect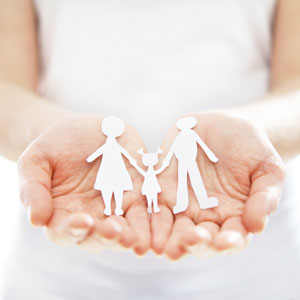 New Life Chiropractic and Wellness offers you a casual environment where music is playing and the team has a positive energy you'll feel from the moment you walk in. Kids are more than welcome in our lively office. We enjoy creating longstanding relationships with our patients, who become like members of our family. Some patients stop by just to say hi and chat long after they've finished care with us!
We welcome you to experience our upbeat, energetic practice, an ideal place to start your healing.
New Patient Visits
Your first appointment consists of a consultation and examination with Dr. Gonyeau to determine which of our treatment options are suitable for you. We'll begin right away unless X-rays are needed. If they are needed, we'll refer you to an outside facility to have them taken. Please plan on being here for about an hour.
Returning for Care
On your second visit, we'll see how you responded to the initial treatment. You may only need one or two visits, or you may require a more thorough plan for following up. For people needing further attention, each appointment builds on the next. We'll add other modalities once you're stabilized, or may prescribe specific exercises for you to complete. Each visit takes about 45-60 minutes.
Our goal is to teach you what you can do at home to prevent problems from occurring. Some chiropractic patients may need maintenance care, where you return every so often for a visit. It might be once a month or every six months, depending on your needs. We don't require you to return and want you to learn how to manage your health.
We offer extended opening hours to stay flexible for busy schedules. Contact us today to book your time! Free parking is available.
---
New Patient Center | New Life Chiropractic and Wellness | (972) 899-8002