About Us
Enjoying the Greatest Possible Health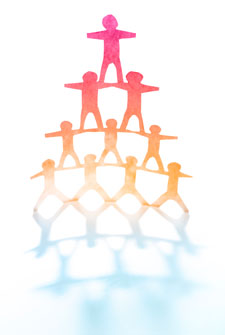 New Life Chiropractic and Wellness supports the total body wellness of families in the Flower Mound and communities. From taking care of babies to the elderly, we can fully evaluate your needs and help you determine which of our many services is suitable for your particular condition.
Often, we may conclude that you can benefit from more than one of our solutions, particularly when you have a challenging problem that doesn't respond well to the same type of treatment. We pride ourselves on offering options for people suffering from a variety of ailments. It's our goal to bring a holistic approach to addressing your health concerns.
Keeping up Your Active Lifestyle
You shouldn't have to give up doing the things you love because of ill health. With the help of the New Life Chiropractic and Wellness team, you can continue living the active life you desire as we begin your care. Along the way, we'll teach you how to manage your health. By doing so, you can maintain the highest levels of well-being when you're released from our care.
Athletes of all levels can also see great results from our approach. We see high schoolers who participate in sports all the way up to professionals who want to stay in the game and perform at their highest levels.
Find out what we can do for you by contacting us today and scheduling a same-day or walk-in appointment! We accept insurance, including Medicare.
---
About New Life Chiropractic and Wellness | (972) 899-8002