Flower Mound Chiropractor & Multidisciplinary Health Team
Optimize Your Well-being at New Life Chiropractic and Wellness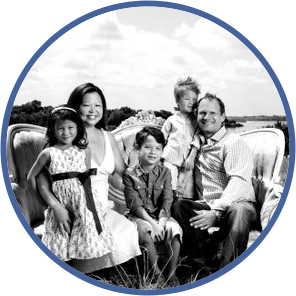 Thanks for visiting! Our chiropractic website is especially designed for health-conscious families in Flower Mound.
Get the care that works specifically for you!
At New Life Chiropractic and Wellness, we begin with a thorough examination from Flower Mound chiropractor Dr. Peter Gonyeau to determine the source of your problems and how best to address them. No stone is left unturned during this comprehensive process, ensuring that we look at your whole person.
Experience Customized Care
The many options we offer that are here for you include:
Our outstanding team will support you each step of the way. From the moment you walk in the door, you'll feel the positive environment created by our friendly, helpful staff. It's the perfect place to start your healing, even if you've been frustrated by a lack of results from other avenues.
Return to Doing What You Love
The natural, drug-free health care that we offer has helped so many people be able to return to their favorite activities and live without discomfort or illness. Athletes are one of our special areas of focus, and we can help you recover quickly from injury or attain your peak performance. We keep your visits convenient with walk-in and same-day appointments available. You can use insurance coverage for your visits, including Medicare or use a payment plan. Contact us today to find out what we may be able to do for you!